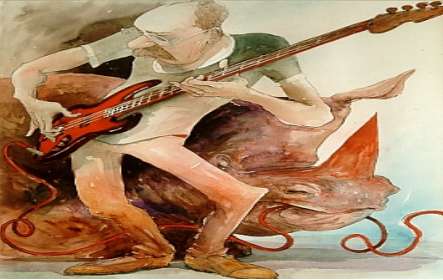 ... as I loved so much this musician, as myself, the many who loved him for his art and multi-layered skills, we do not need words to express the deep, deep sadness we feel after learning about the untimely death of the great Hugh Hopper.
... hoping it will not sound rude (as the great song was written by Robert Wyatt), "Moon (won't be) in June" for him, anymore...
R.I.P. and let's play, fondly, his "1984" in the next hours.