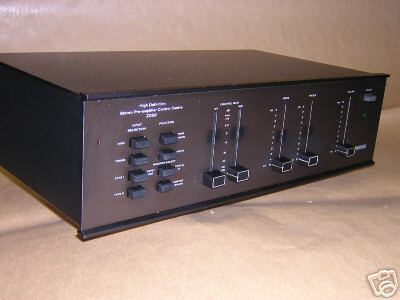 ... as a parallel quest to my main music/audio system, I finally came up assempling a sort of '70s audio (my own) dream system - i.e. something I've always been attracted since my first exposure to audio gears, back in early '70s.
Purchasing/doing something which I wasn't able to afford when younger student is quite common... almost all my friends in their 40+ are ill of this obsession... instruments, motorbikes, travels, etc.
A couple years ago I began, first by chance and almost casually, to look for these classy, '70s designed and built gears - i.e I purchase a myth of mine, that Radford HD-250 integrated amplifier so out-of-reach, price-wise, back in early '70s, last year the Bang & Olufsen CD-5500 (I know: it's not dating from '70s, BUT it strongly reminds Pantone-style and the like and it's absolutely well-mating to my purpouses and aesthetics goal), and very recently I found a gorgeous pair in mint conditions of Grundig Audiorama 7000 in butter-white finish and inox tripod.
It's amazing how this gears harmonically blend to each other, like this dated, decades old North European design has a lineage and a class by itself, modern but still keeping a timeless human soul, a man friendliness opposed to overcomplicated stuffs... can't avoid to quote a friend who spent BIG bucks for a top of the line german-made Bulthaup's 15 meters long, fully automated kitchen... his wife isn't able to use it properly, too much electronic and complexities involved... and they very often go to the restuarant or pizzeria because they're so worried about this kitchen. Unfriendly gourmandise and domothic...
Not by chance, the Pantone-styled audio system is my wife music system... the B & O disk player is always "ON", it's enough to press on the front panel to open in a fraction of second the solid aluminium CD-drawer: that's all. Radford's amp has a "ON/OFF" switch, period... that's enough for my wife... and for myself, sometimes, as well!
Women like music AND do not like audio... why? My wife recognizes a good listening from an average one, BUT only with the stylish music system relaxes herself without being over-distracted by horns, tubes and various fussyness involved in vinyl playback she hates...
... mhhhh... something to think about...